Make periods suck less (for the planet).
Use Australia's only plastic-free tampons.
In your lifetime you'll use around 11,000 period products.
You could put the plastic wrapper from every one into landfill.
Or you could choose Pixii - Australia's most sustainable period products.
Periods have an

unsustainable

plastic problem.
Each plastic wrapper takes 400 years or more to break down.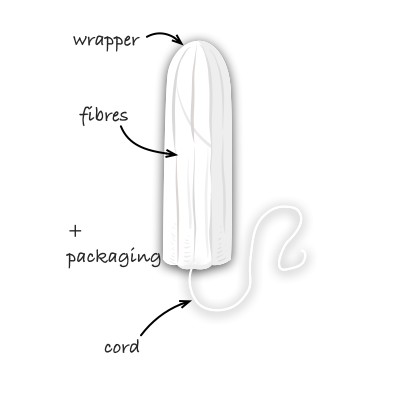 100% organic cotton products
All wrappers made sealed recyclable paper
Biodegrades in 5 years or less
Made with 100% renewable hydro electricity
Carbon-neutral delivery
+ 50% of profits donated to educting girls
Now available - eco-friendly pads and heavy flow tampons.
(Simply add to any tampon subscription during checkout)




Made with renewable energy


How our subscriptions work
Subscribe and personalise
Choose a mix of light and medium flow tampons when you subscribe.
Carbon neutral delivery when it suits you - every 1, 2, 3, 4 or 6 months.